Graphic Designing Company in Delhi NCR
Creative and effective graphic design is a key element of your marketing plan to showcase your brand. Good design can set your brand apart from the competition and provide the necessary boost to sales of your products and services.
Graphic design is important to businesses and our daily lives in a variety of ways. On a regular basis, we create several logos, commercials, websites, and owners of other map products. You may come across a graphic designer on the road or in a café. Packaging, branding, signage, books, periodicals, and other examples of graphic design applications abound. Through our solutions, we have assisted firms in defining, structuring, building, and marketing extraordinary distinctness in their brands and businesses.
Our design talks volumes about branding, which is the most immeasurable and well-understood kind of advertising. In the new ambitious market conditions, graphic design and creative designers play a critical role. To generate effective marketing materials, businesses require the support of visible designers.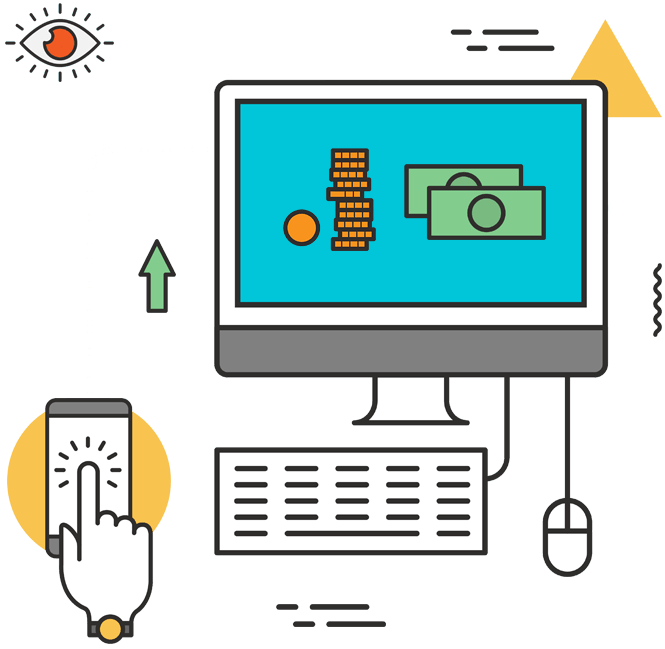 What Graphic Design services do we provide?
We take care of everything for you, using cutting-edge graphic design concepts that may be effectively promoted. At One Rank, we believe in creating high-quality content and designs that can assist you in growing your market.
Logo Design
Your logo is your identity. He represents your brand. The logo should be unique, attractive and meaningful.
Business cards Design
One Rank is leading business card design companies that are creating business cards that are a marketing tool. Your business card is much more than your contact information, it is a powerful marketing tool and the approach we use to design your business card. It is often one of the first interactions you have with your brand, and the way it is perceived can leave a lasting and powerful impression of your company in the mind of the recipient.
We design business cards that express themselves effectively and professionally, creating a visual marker that impresses recipients and stays in their memory for a long time.
Banners Design
Creative and professionally trained graphic designers, we can create a wide range of banners to suit the most unique needs of the client, adhering to all client guidelines and quality requirements. We also know how to create web banners that can attract the required traffic and help your business grow. Our services are capable of delivering amazing results for the clients as we know how to add attractive elements to banners. If you only need one banner, each banner from our designers will be beautifully crafted. Good banner design is everything. We create banner designs for business, advertising and development. We design banners in a variety of colors, materials and sizes, and our professional and attractive banner designs will attract more visitors.
ID card Design
Design is our strength and execution is our strength. If you are looking for ID Card Designs, we may be able to be your partner in your common success. While communicating with customers, we try to understand their explicit and implicit needs. Our passionate team communicates effectively and we aim to make things enjoyable by presenting relevant facts and empowering customers to help them make the best decisions. Hence, clients rank us among the top ID card design companies in Delhi.
Flyer Design
Flyers are an inexpensive form of mass marketing or communication used to advertise an event, launch new products or advertise discounts. Travelers use the services of individuals, businesses, non-profit organizations and governments. Flyer designs are available from a simple single sheet to multiple fold formats.
Get in touch to Take Your Business Grow